01
Always happy [Haptic ]
In 2019, we celebrated Haptic's tenth birthday by 'opening the kitchen drawer' and making a book together – The Haptic Way – which unusually focused on practice rather than projects. Three years later, we came together again with BOB Design to create a website which turns the attention back onto the work.
Our challenge was to create a digital space that communicated a sense of touch, and a clear purpose to design places that make people happy. Documentation of the practice's activity and process is balanced with the presentation of completed projects, filterable by a curated set of hashtags that establish Haptic's optimistic Scandinavian flavour.
The site won the Archiboo Award for Best Written Content in 2022, for its "punchy writing with bags of personality".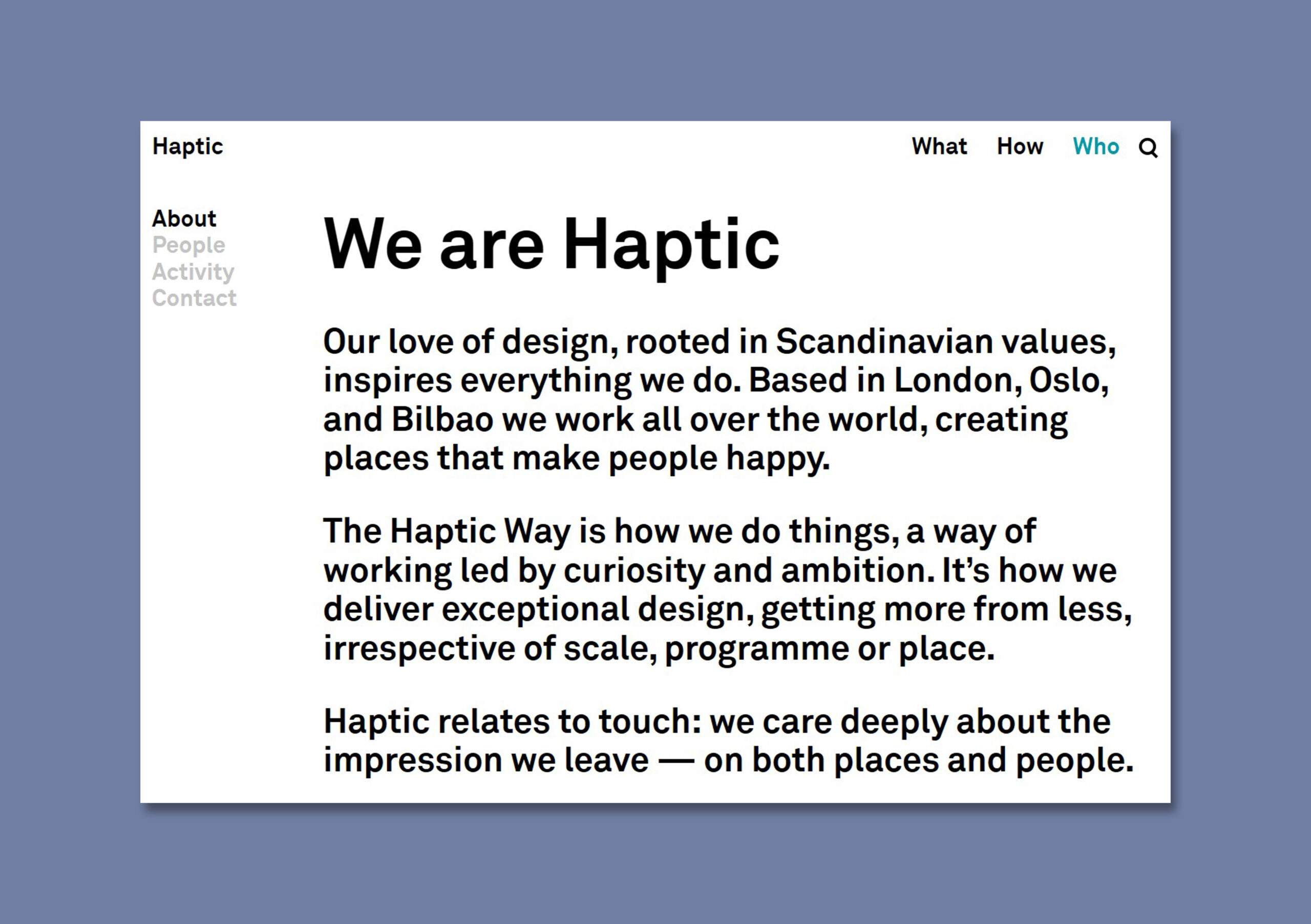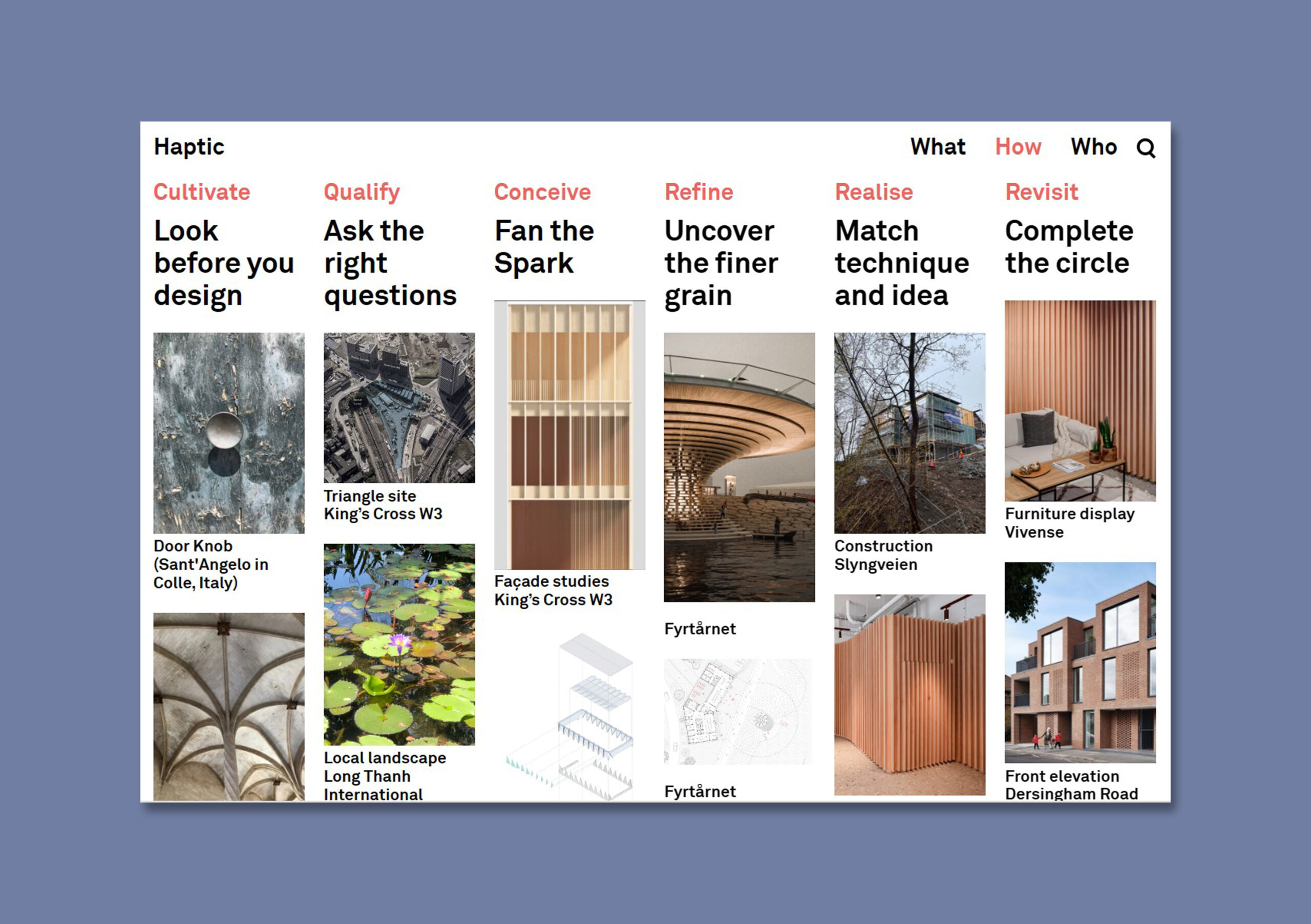 02
Power of five [Allford Hall Monaghan Morris]
Since creating FifthMan, an in-house publishing house for architects Allford Hall Monaghan Morris, Free has commissioned, written and/or edited about 30 publications of varying shapes and sizes.
Every book we add to the shelf offers a new opportunity to consider how the practice talks about how it designs, and suggests possibilities for experimentation away from the consensus of more established architectural publishing. Since 2015 we've designed pamphlets and directories, created picture books and catalogues, invented minigraphs and made monographs.
Finally, to appeal to completists (and followers of Factory Records), every FifthMan work is given its own catalogue number, reinforcing each separate piece as part of a coherent whole.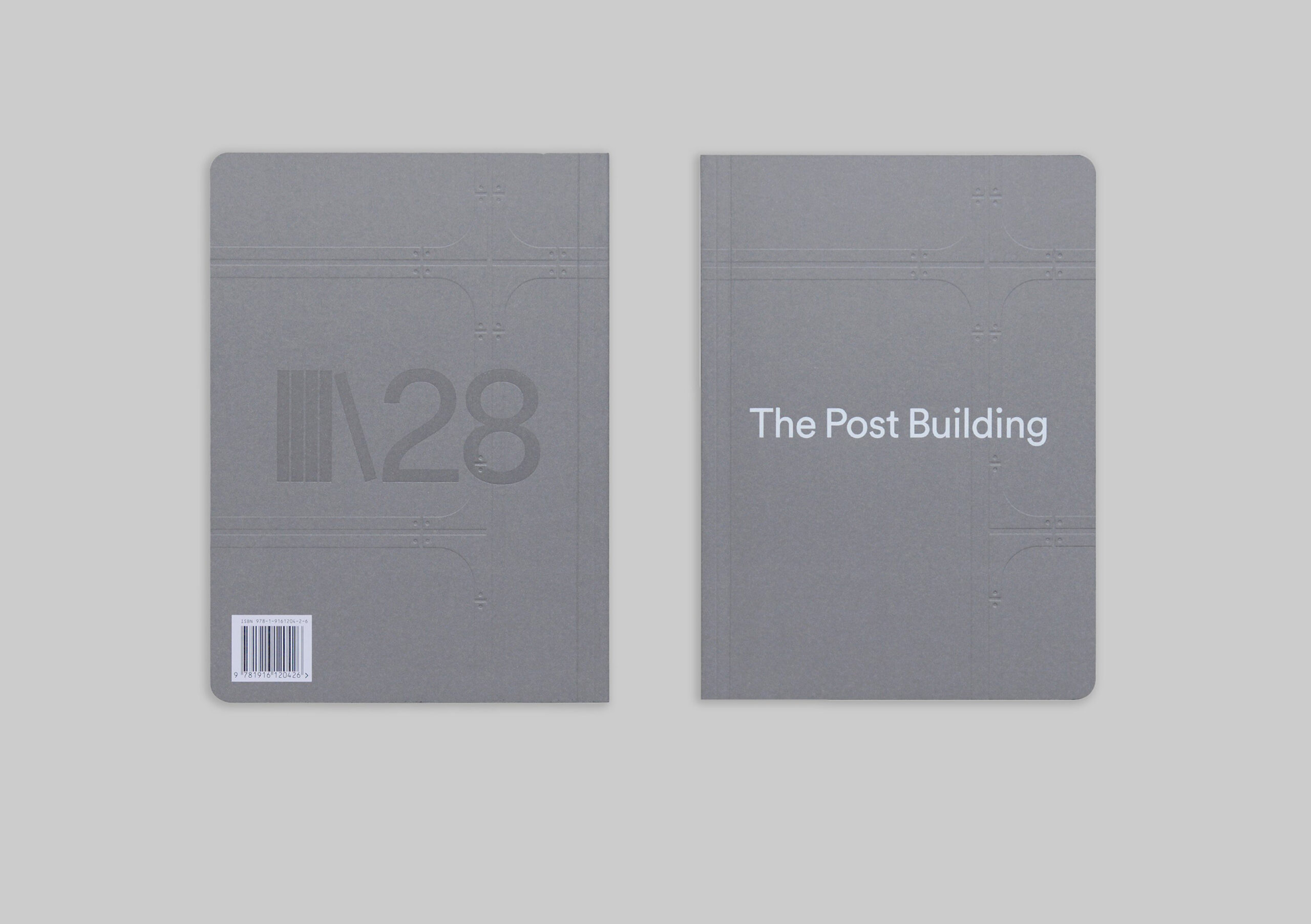 03
People-centred, precision-made [Sheppard Robson]
Sheppard Robson is a mini-city of architects with a design heritage traceable back more than 80 years. Defining a new brand for this ever-evolving collective was a challenge: how do you develop a consistent set of corporate ideas that speak not just of one designer, but of many?
With BOB Design, we developed the central idea from which the practice's new identity has grown: the fertile ground in which people and places are cultivated. This is brought to life in the website, a 'terrace of houses' that celebrates each discipline to its best while reinforcing the strength of the whole: the making of places that are co-created, people-centred and precision-made.
The website was chosen as Best Overall in the Archiboo Awards 2022.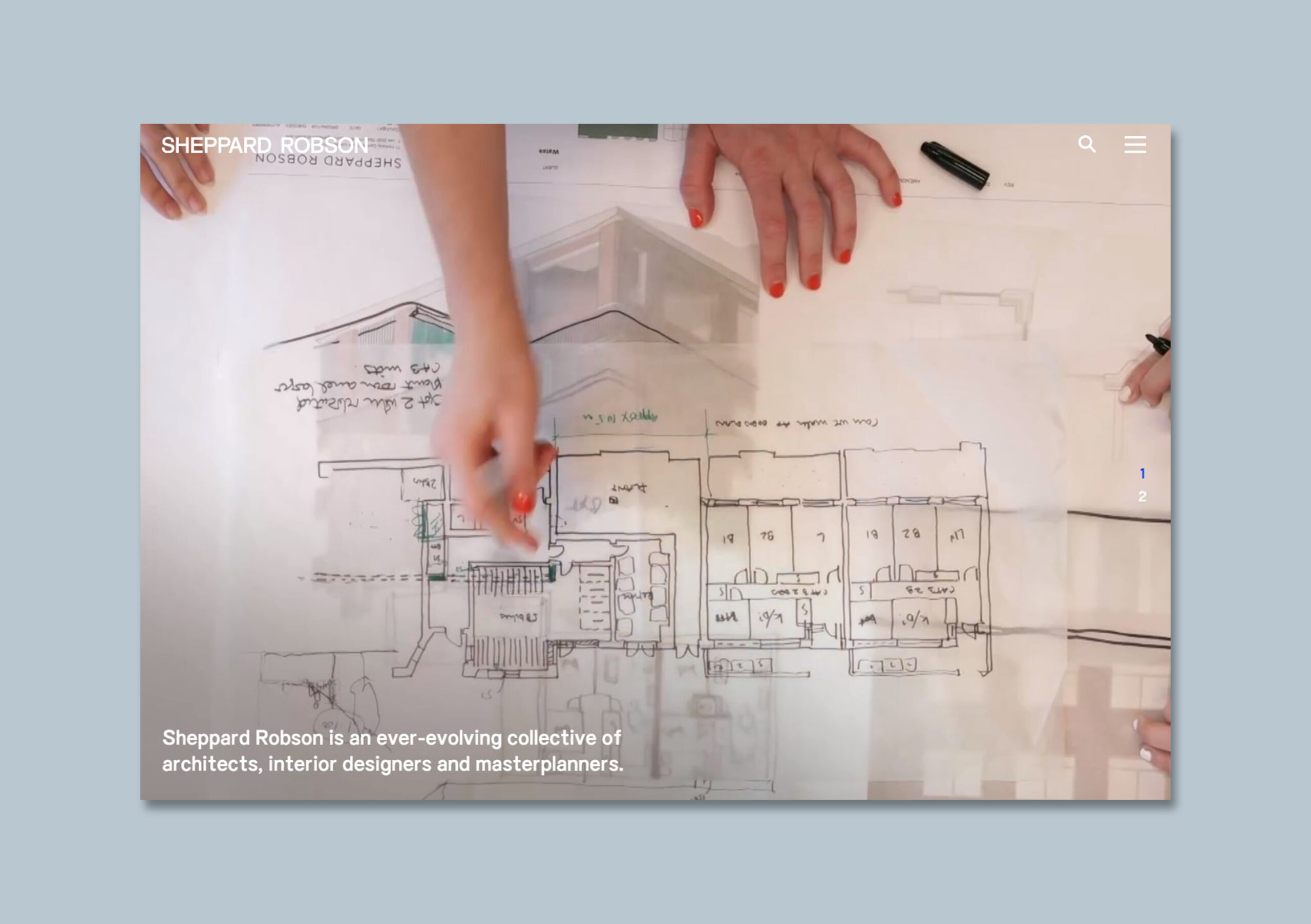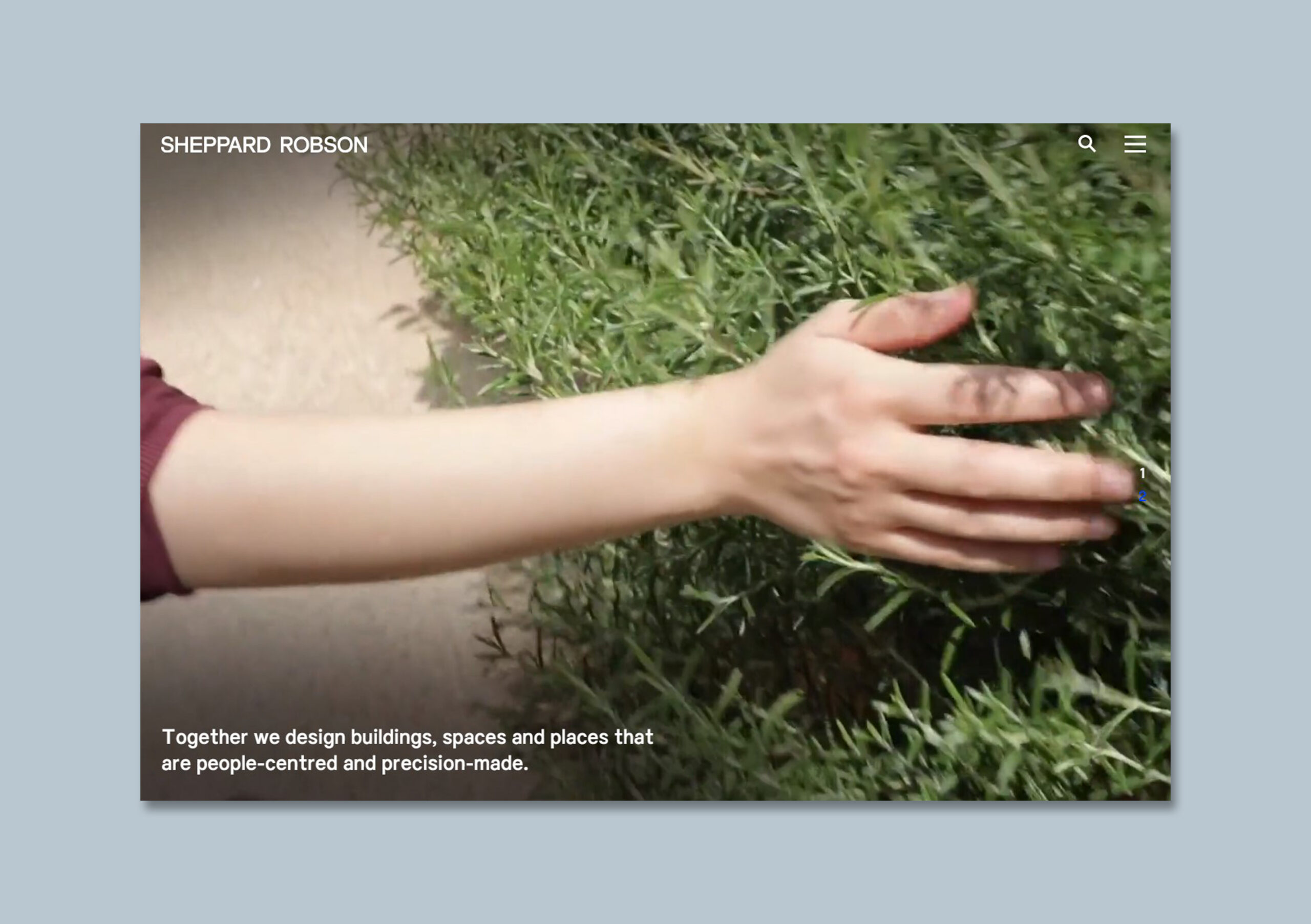 04
A book without fuss or fog [Nordic]
A first visit to Oslo with BOB Design to talk to architects Nordic about their new monograph resulted in the best of briefs: they simply wanted to show, without spin, how architecture can solve real-life problems. They also wanted to surprise people, demonstrating that despite becoming a large practice, the fundamentals of their motivation and method remain the same as when they started out.
This brief became The Force of the Simple, a book written and designed to show the power and the poetry of a clear idea. It presents eleven projects 'without fuss or fog', focusing on plans and pictures to explain why they look the way they do – an approach that also demonstrates how, with confidence and trust, you can end up with an object of real beauty and coherence.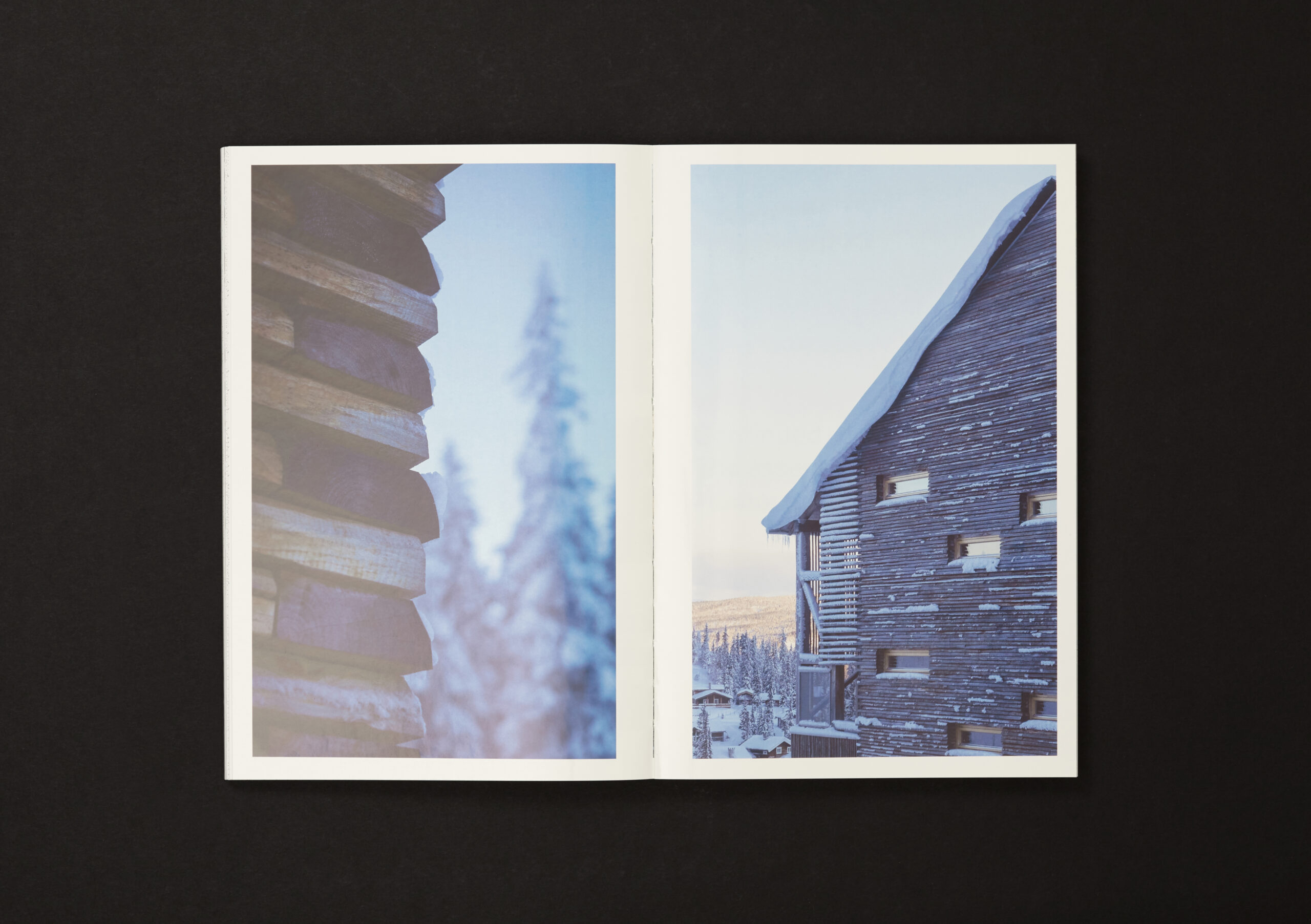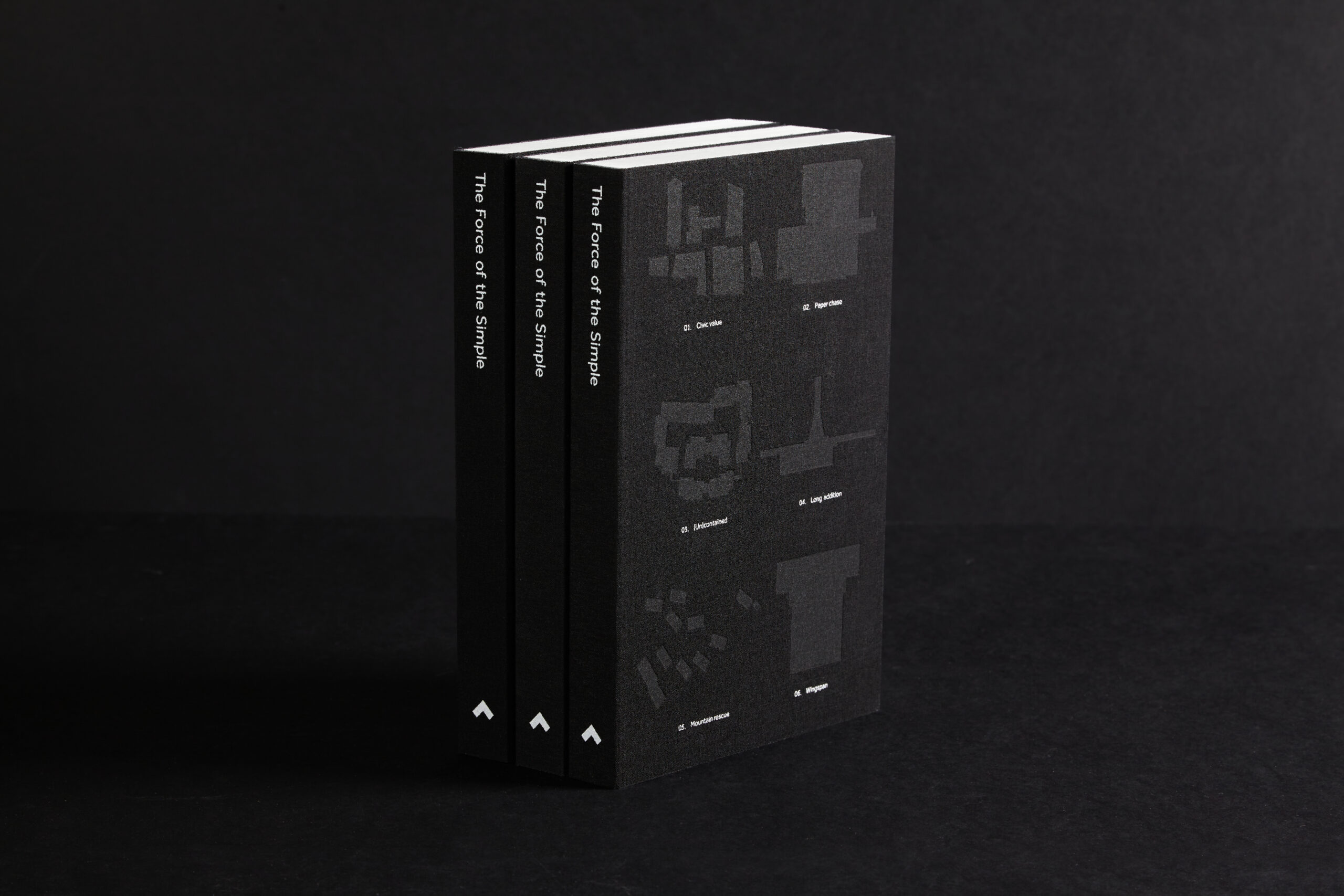 05
An adventure better done in company [Morris+Company]
This rebrand project, in collaboration with BOB Design, explains the evolution of Duggan Morris Architects into Morris+Company, shifting the emphasis away from founder Joe Morris and towards a wider company of voices, all committed to the collective adventure of making architecture.
The central idea – 'a change of state' – echoes this transformation. We wanted to both distill the creative spirit of the reassembled office and communicate the ongoing human experience of the buildings that they make. On the website this is achieved by separating factual 'beat' content from more dynamic 'jazz', aggregated from many sources to de-objectify the architecture and place the focus firmly on the user.
The site won Best Newcomer at the Archiboo Awards in 2019.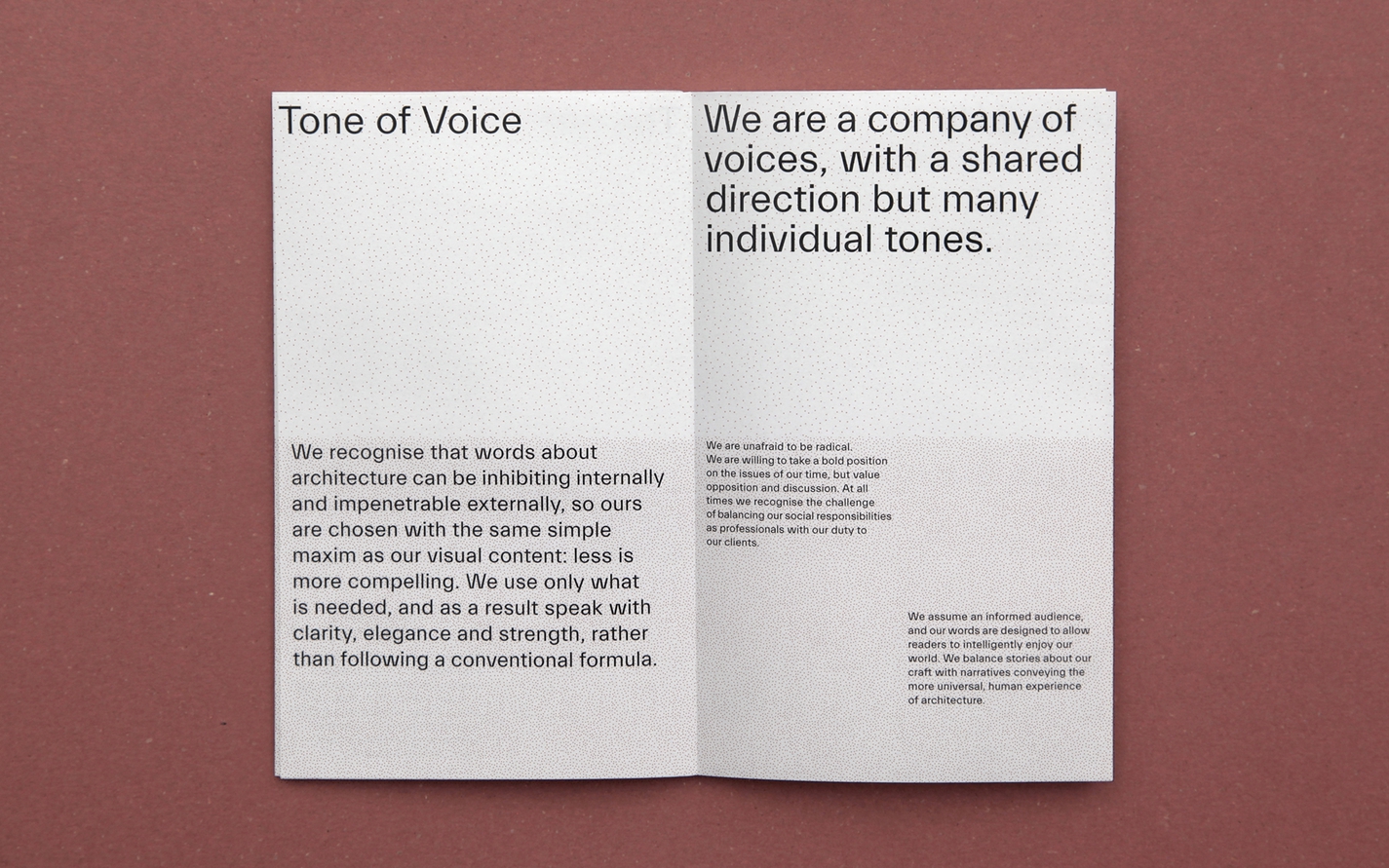 06
Gibson Thornley are good [Gibson Thornley]
Poised on the completion of several reputation-defining projects, Gibson Thornley wanted to develop a practice narrative that was as strong as the architectural stories. Recognising an urgent need for content for their new website, designed by Studio Julia, we started our conversation with the projects rather than the people, and it soon became clear that the practice culture and approach was fingerprinted across the whole portfolio.
The new words aim to reflect Gibson Thornley's unique brand of good-ness, an architecture that's clear to read and meets its purpose happily. They also shed more light on the work behind the scenes, an engagement with process that's about designing with no walls up and being able to drop your creative guard when necessary.
07
Agents of opportunity [Buckley Gray Yeoman]
Architects BuckleyGrayYeoman celebrated their twenty-first year by restructuring as an employee-owned trust, shifting the emphasis from the original founders to a new leadership team. Free's brand strategy, in collaboration with Rachel Birchmore, set out a framework for taking the practice forward from this turning point.
The definition centres on an entrepreneurial architecture that makes the very best of the conditions available, and uncovers renewed creative confidence, giving the team the language to talk about the specific value they bring as designers. This culture, closer in spirit to a design agency than an architect, was brought to life in a new website and visual identity by Village Green, with words throughout by Free.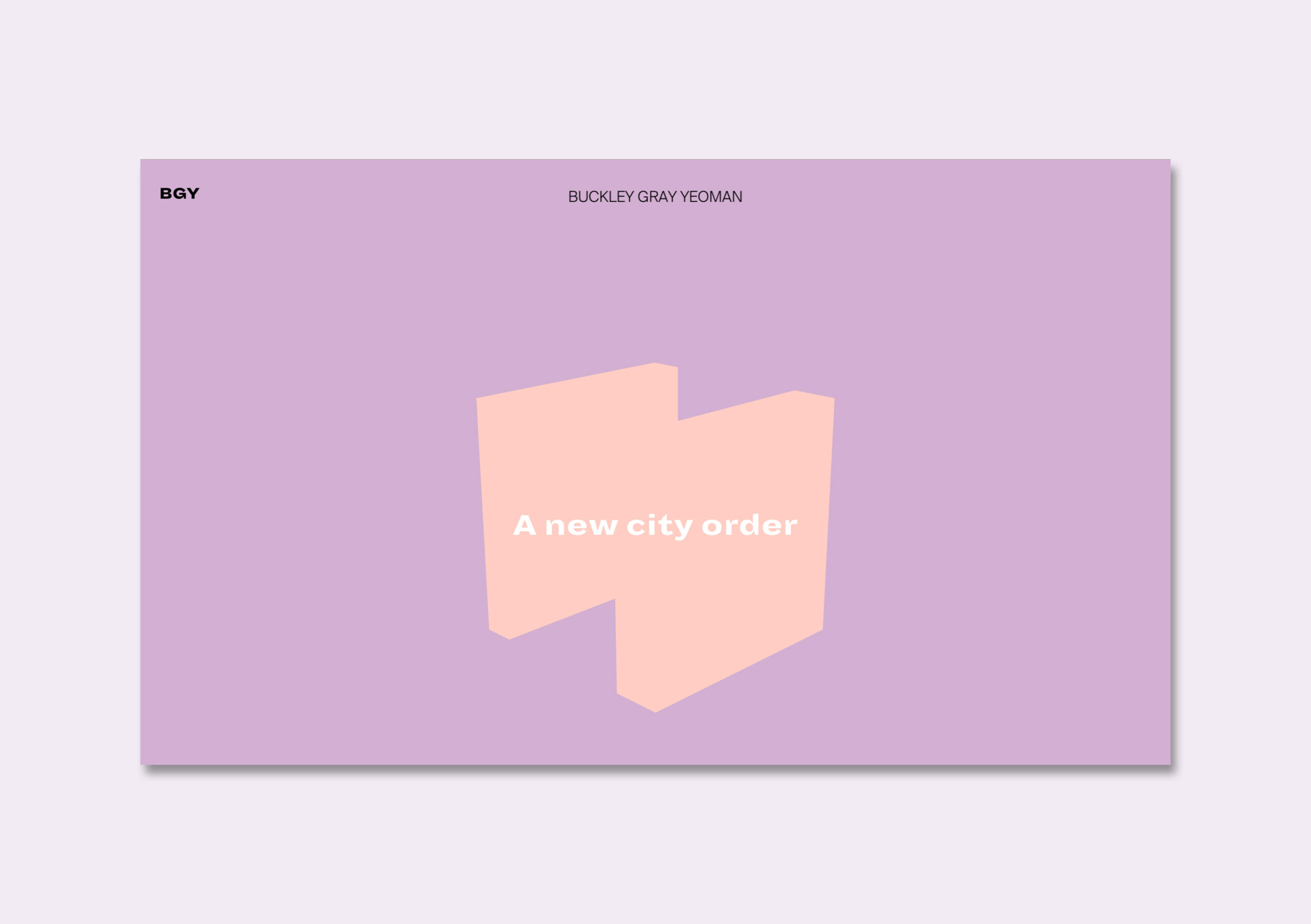 08
Liberated space [Stewart Architecture]
More than 30 years on, the Australian practice Stewart Architecture now has the profile and reach to enact the ideologies of its founder, urbanist Colin Stewart, giving it the kind of energy and purpose that tends to be identified more with emerging studios.
A brand strategy, developed with Systems Studio, explored how this founding ethos could be re-announced, emphasising Stewart's commitment to making invitational, inclusive places. Words for a new website chart a journey from garage to national, setting out the practice's position on the city, its acknowledgement of Australia's first nations and commitment to the planet, and integrating user voices to give a warmer, human orientation – qualities clearly palpable in our late-night zoom workshops across the miles.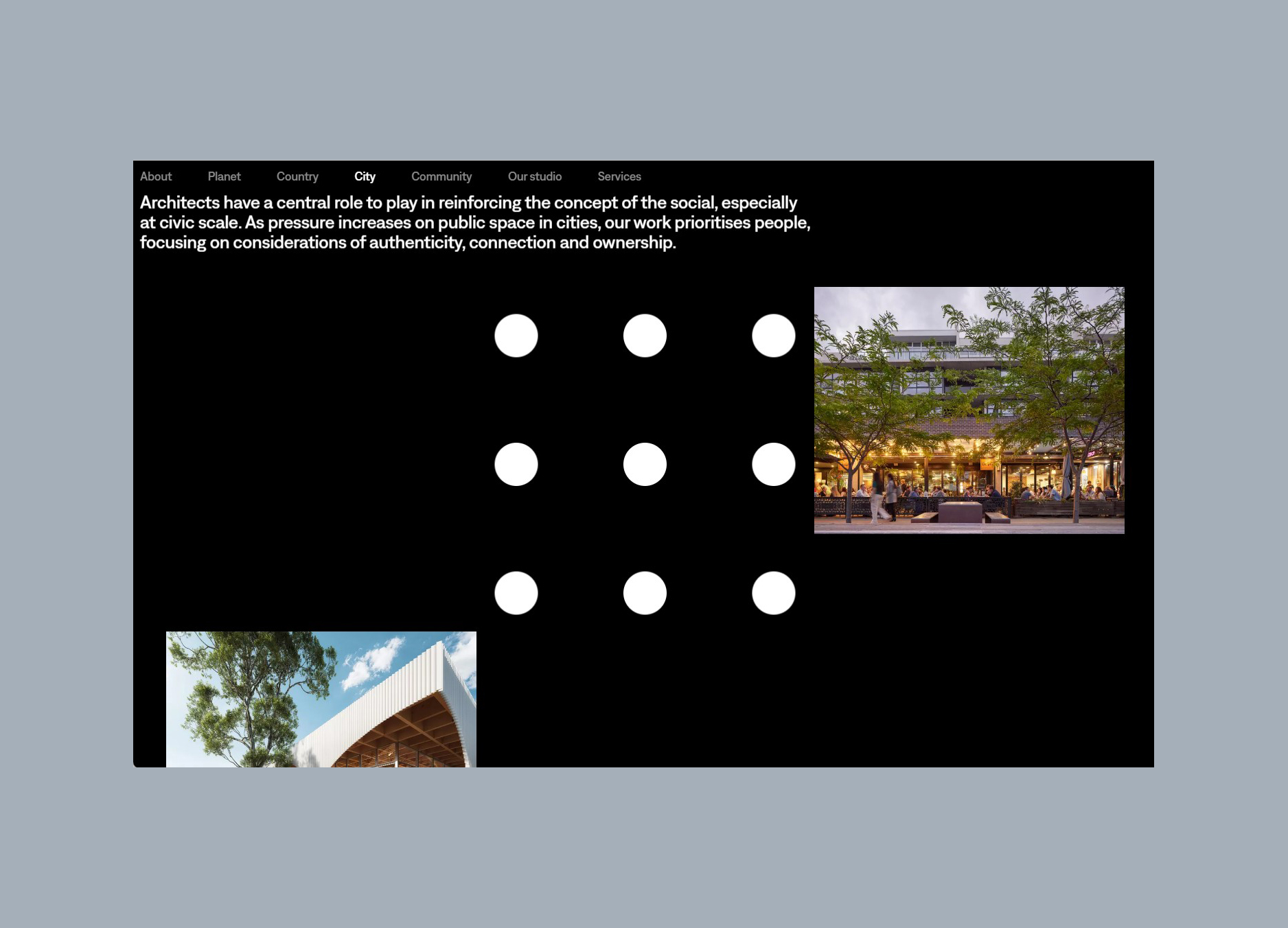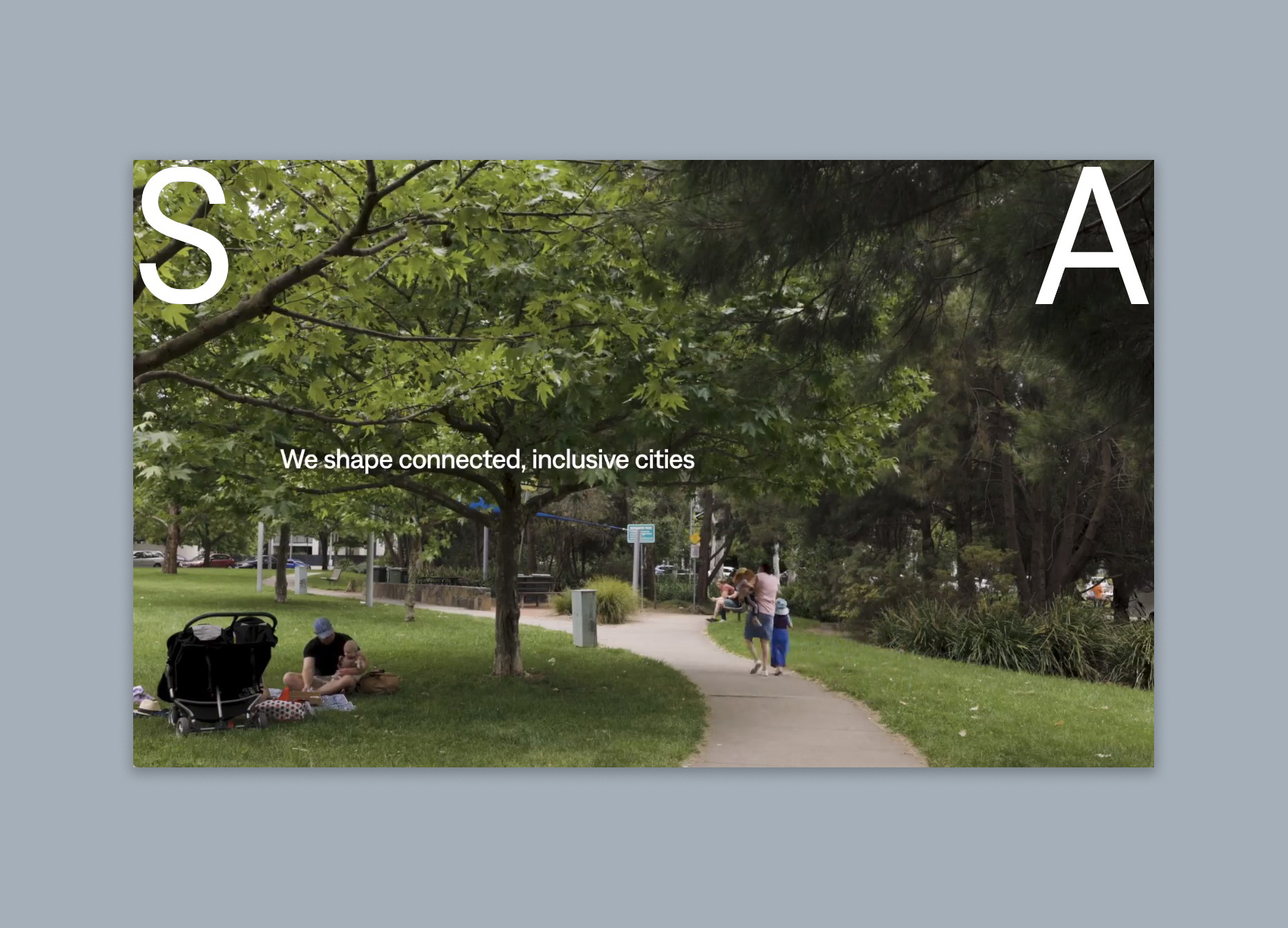 09
We architect fairly [Freehaus]
Looking to take advantage of a moment of arrival after 10 years in practice, Freehaus undertook a studio sophistication project to refine the way it communicated. A chance comment from a member of the team led us to throw out the old grammar and rewrite architect as a verb, using this as a way of establishing the Freehaus position and point of view more clearly.
The strategy is fitting: we'd talked a lot about the team's belief in architecture as meaningful action, so the new messaging centres on the effects of their work and foregrounds the people that own, use and encounter the places they make. It also develops the idea of a free haus, a supportive, creative and diverse community where everyone has agency, and difference is welcomed.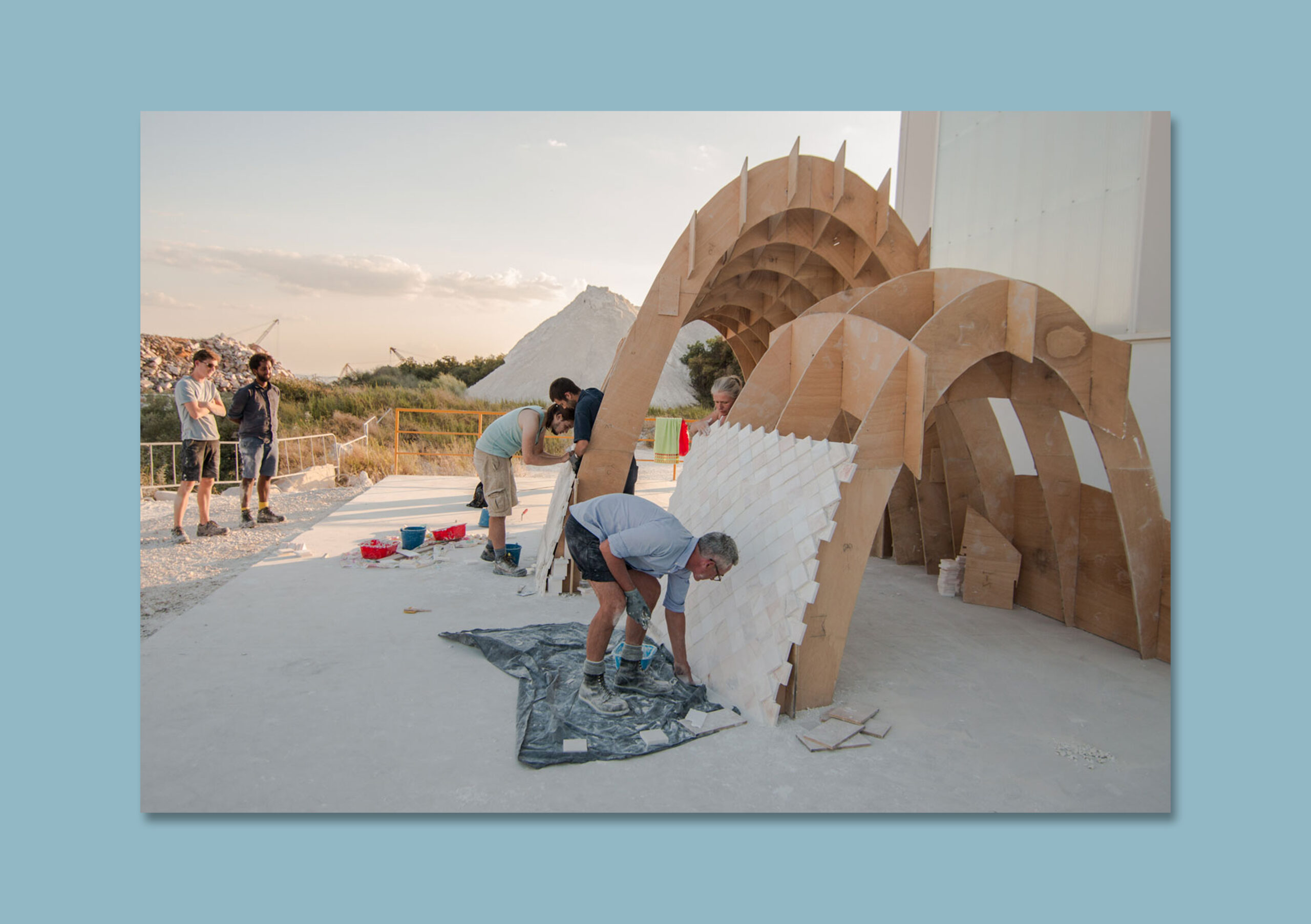 10
Seventy-five words [Stiff+Trevillion]
Free first worked with architects Stiff+Trevillion in 2018, making a book with BOB Design about George House in Chelsea. The project, a single building over two streets, transformed Pavilion Road and epitomises Stiff+Trevillion's qualities of elegance, collaboration and longevity. Being invited back to write words for a new website was a welcome opportunity to get to know the wider portfolio – and practice – better.
To mirror the restraint of the website, created by Studio Small and Ten Design, we set ourselves the challenge of capturing every project, no matter how complex, in just 75 words. It meant we had to do more to communicate the work with less, but the strategy was well worth it for the confidence of the final result.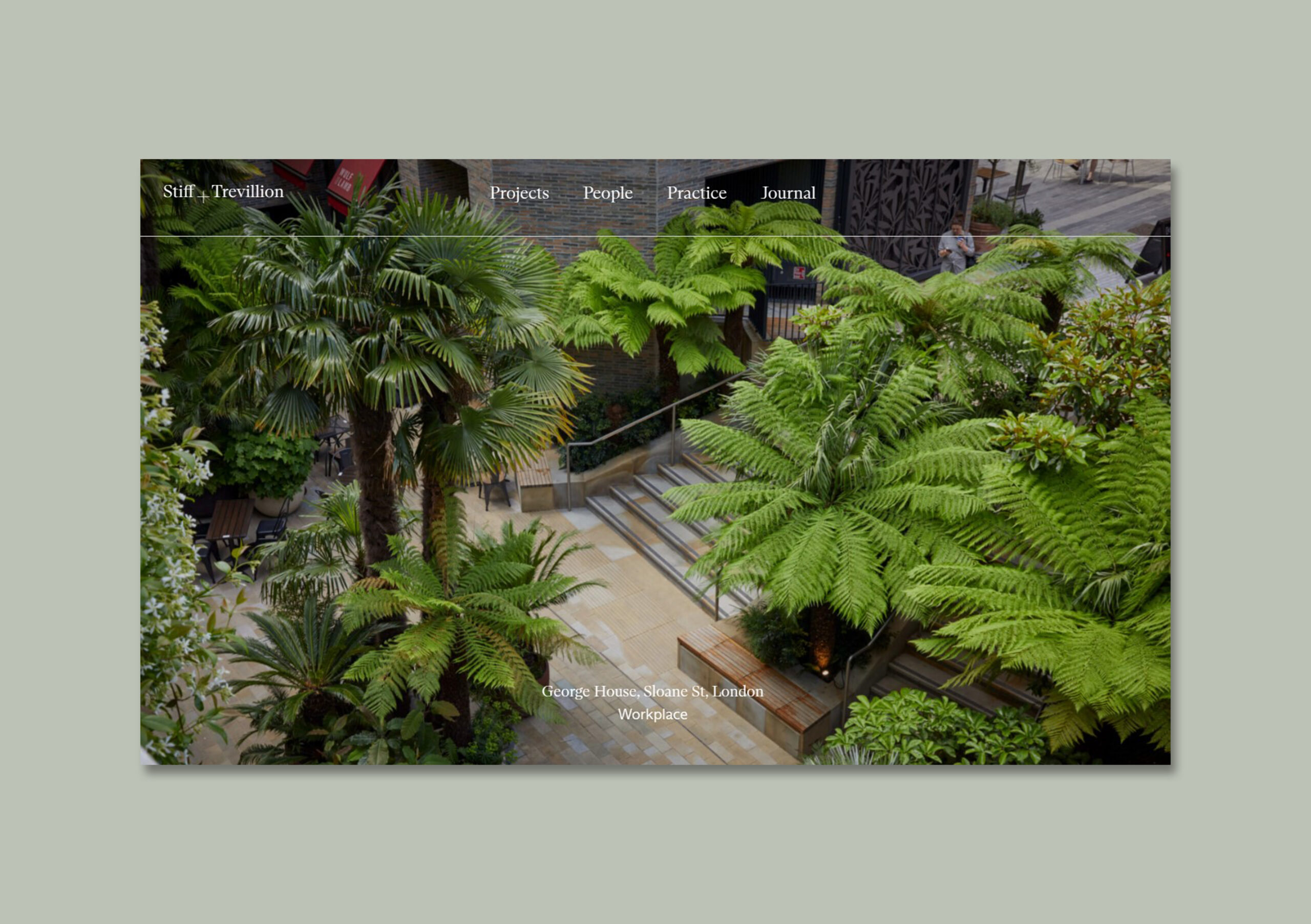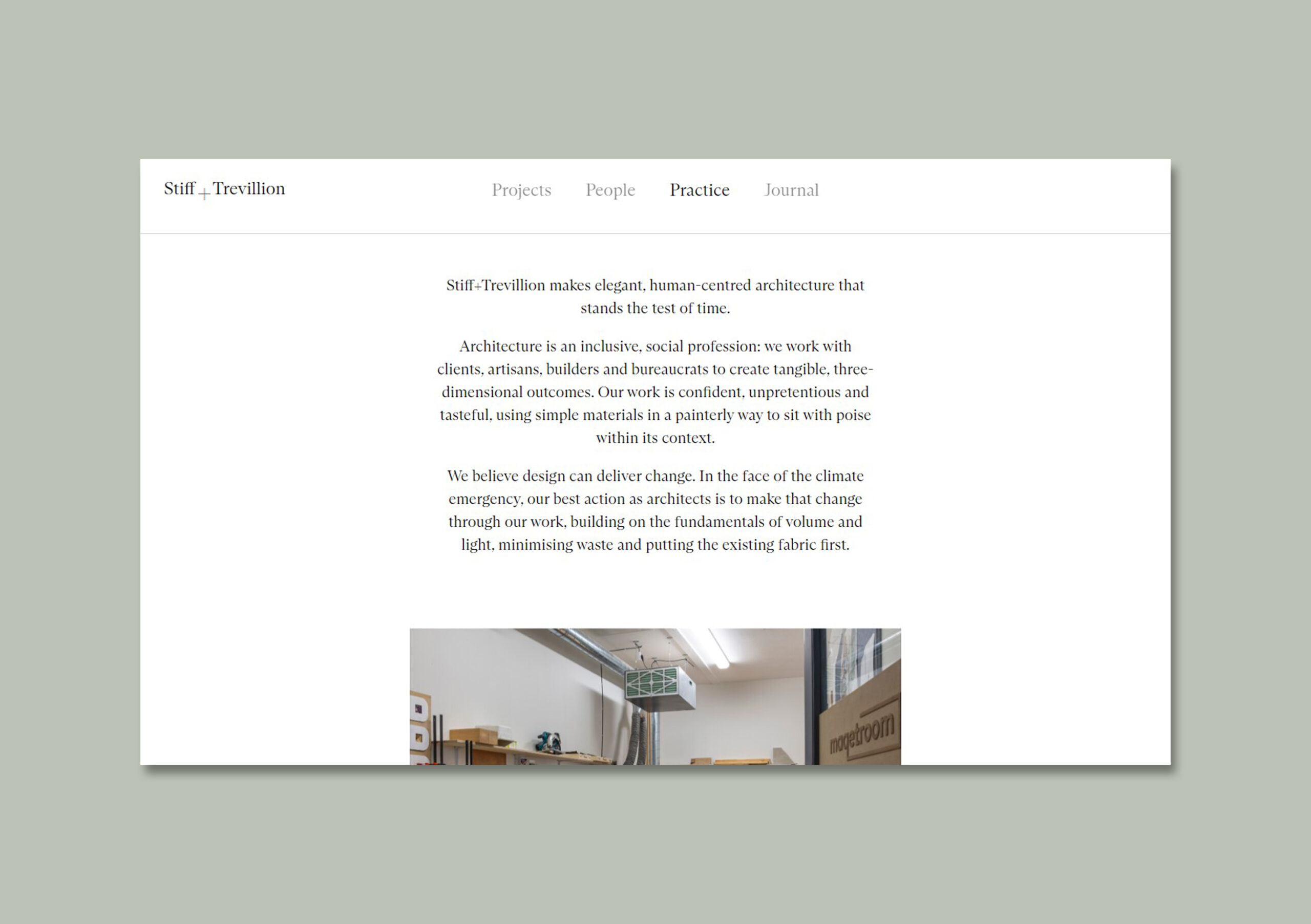 Clients and collaborators
Allford Hall Monaghan Morris
Architecture PLB
AreBe
Ash Sakula
Atomik
BOB Design
BuckleyGrayYeoman
Buro Four
Cadogan
Circus
Curl La Tourelle Head
Daykin Marshall Studio
Denizen Works
Elliott Wood
Farrells
Fletcher Priest
Flower Michelin
Freehaus
Gibson Thornley Architects
Gillespies
Gort Scott
Haptic
Keystone London
LTS Architects
John McAslan + Partners
Mace
MCW Architects
Morris+Company
Nex-
Nordic
Opera
Orms
Piercy&Company
Rock Townsend
Sheppard Robson
Shoreditch Arts Club
Stewart Architecture
Stiff+Trevillion
Studio Octopi
Systems Studio
TateHindle
Vine
WilkinsonEyre